Does Homeowner's Insurance Cover Mold Inspection?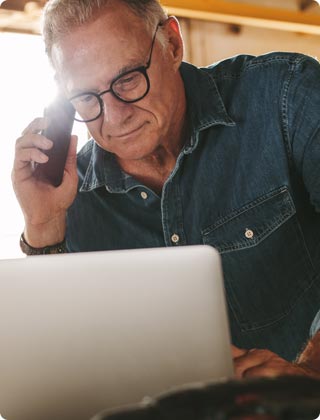 The presence of mold in a house can turn your dream home into a nightmare. No one wants to live in a house affected by mold. Knowing the effect that mold has on one's health, there's a growing quest on how to get rid of them. Often times, people ask the insurance company if the homeowners' insurance will cover mold. Questions like this and more are what we would be attending to in this post.
Homeowner's insurance covers mold only when mold occurs as a result of a specific problem covered by the insurance policy. Problems like water damage from a burst pipe can lead to mold formation.
For you to make a successful mold claim to your insurance company, you need to prove that the damage was sudden, and you reported it immediately to your insurer when you noticed it. If mold can cause damages that will need insurance claims, then it needs to be curbed.
The primary way to control mold in a home is to control moisture. Mold thrives on wet surfaces. Mold begins to grow in homes when mold spores land on wet surfaces. These mold spores are usually carried by air outside that is already contaminated by mold into the home.
It is good that you keep the air in your home and environment clean. It is also essential to regularly check your home for water leaks and ensure that they are handled immediately.
Mold, when left unchecked, can grow and become toxic. It leads to more severe reactions like difficulty breathing, fevers, a compromised immune system, and recurring lung infection.
What Does Homeowners Insurance Cover?
Homeowners insurance provides financial protection for your home and personal belongings. However, the clarity of the parts of the home covered is the question.
Is mold removal covered by insurance? Is mold remediation covered by insurance? Questions like these and more will be answered in this post.
Mold inspection and remediation are not directly covered by insurance. Unless the cause of the mold in question is appropriately investigated to, let's say, pipe leakage or flood, in which case mold may be covered as part of the covered damage. Mold remediation insurance is complicated and should be ironed out with the company.
Before we move on, please note that one of the coverages of the homeowners' insurance policy is dwelling protection. It covers damages to the structure of the home you live in. These damages can be caused by fires, lightning strikes, windstorms, and hail. Some homeowners insurance policies cover structures on your property but are separate from your home, like a detached garage. Mold insurance claims may fall in categories like this if it fits this criterion.
On another occasion, homeowners insurance policies provide liability coverage for when someone not living with you sustains an injury on your property. Mold insurance may come into question when someone with allergic reactions to mold has a severe respiratory attack and then gets injured in the process.
When Does Insurance Cover Mold Inspection and Testing in Homes?
Most homeowners insurance policies exclude coverage for mold damage except in cases where the mold was formed due to an already covered claim. Policies explain the mold damage claim in Florida, where property or house damages are only compensated for when an agreed claim causes it.
Does Insurance Cover Black Mold?
It doesn't matter the type of mold or its severity; insurance will only compensate for any mold attack arising from an already covered claim.
Does Homeowners Insurance Cover Water Damage and Mold
Most homeowners insurance policies protect you from water damage caused by accidental and sudden incidents such as a burst pipe or an overflow caused by a malfunctioning air conditioning unit.
If the resulting moisture from such an occurrence causes mold to form, you will be able to file a claim for mold removal and any damage to property caused by the mold under your water damage coverage.
Some of the insurance policies that cover mold inspection and testing include:
Flood Insurance Policy

Flood Insurance is a type of property insurance that covers damages or losses to properties caused by water due to flooding. Here, questions like, will home insurance cover mold? Will be answered, if a flood causes mold in your home, you can file an insurance claim under the flood insurance policy.

Malfunctioning Appliance

If a malfunctioning appliance causes mold in your home, you are covered. Mold remediation insurance is covered when mold is caused by a malfunctioning appliance as long as that appliance is a covered peril. It means that the insurance company has agreed to pay for specific events or situations.

Fire Causing Water Damage and Mold

Home insurance covers mold; if the mold at your home was caused by putting out a fire, homeowners insurance policies automatically cover it. It is so because this isn't a consequence of negligence.

Leaking Roof

Homeowner's insurance policy usually covers leaking roofs. When a leak in a roof causes mold, the homeowners' insurance policy covers it.
Some occurrences that can cause mold but are excluded from home insurance policies are:
You stay in a humid area, and mold grew in your home because you did not use a dehumidifier.
Leakage from your bathtub for a long time which in turn causes mold
Rainstorm causing flood and subsequently mold growth.
How to Get Mold Insurance
Most insurance companies will quickly dismiss a mold insurance claim, so if you notice mold in your home and think you are entitled to insurance, here are some tips to help you.
Be ready to stand your ground
As soon as you notice mold, call for an investigation to know the cause of the mold. Be ready to advocate for yourself as insurance companies are quick to deny mold insurance claims.
Call your insurance company and make a claim
As soon as you've identified the cause of mold in your home, the next thing to do is call your insurance company and make a claim.
Keep records of every conversation you have with your insurance provider.
Review your insurance policy
You need to review your homeowner's insurance policy carefully to understand what your insurance covers.
Protect your property from further damage
Mold has health effects as well as can damage properties. You will need to take steps to avoid further damage to your property. However, it is essential to note that you shouldn't begin any repairs until an insurance adjuster has evaluated the damage caused by the mold.
Provide materials that support your claim
Take pictures, make videos of all the damaged areas. It would help if you documented your loss thoroughly.
How To Prevent Mold
To prevent mold in your home, you'll need to follow the tips below
Humidity Control
Humidity levels in your home should be kept as low as possible. Ensure it does not go higher than 50% all day long. Use dehumidifiers and air conditioners to keep humidity levels low.


Proper Ventilation
Ensure that the air in your home flows freely. Always use exhaust fans that vent outside your home in the bathroom and kitchen.


Fix leaks quickly
Inspect your house as often as possible and check for leaks from roofs, plumbing, and walls. Make sure to fix any leaks as soon as you notice so that mold does not have the moisture it needs to grow.


Conclusion
Our company can give you the best advice and help when it comes to mold-related damage and insurance. We are located in New York, New Jersey, Texas, Miami, Northern Virginia, and DC. Call us at 888-202-1680 to learn more.