What happens during a mold inspection?
Did a friend suggest that you get a mold inspection done? You might be wondering why it is essential to have one done and how the process goes. However, before we launch into the procedures, one thing you need to know is "what is mold?"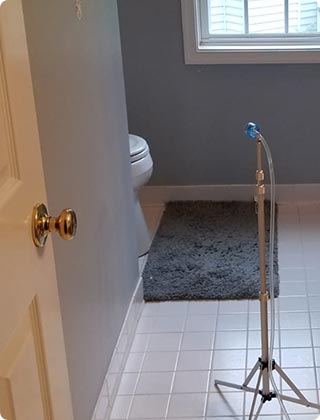 Once you understand what mold is and how dangerous it is to your health, you would know why a mold inspection is essential. Mold is a kind of fungus that thrives in moist places and reproduce in air-borne spores. There are over 400,000 types of mold.
While only a few dozen have proven to be toxic mold, mold exposure can not only lead to health problems, but it also damages your property. It is essential to check the growth of mold. The first step in preventing the growth of mold is to find it.
However, mold grows in hidden places,like behind the wall and under the carpet. So, you need a professional to find all hidden mold sources in your house.
Do you suspect the growth of mold in your house? You can call our professional experts to help you inspect for mold. You might be curious as to what inspectors do when they test for mold. We have given you the answer below.