Professional Mold Testing: The Definitive Guide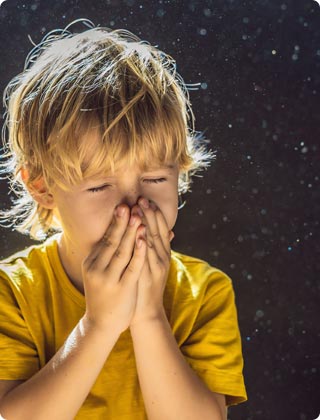 Do you know that mold affects not only your property but also your physical and psychological well-being? Whenever you suspect mold in your commercial or residential space, the best thing to do is contact a professional for mold testing. Testing allows our experts to confirm the mold's presence and develop a perfect remediation approach. From this, you maintain the correct home moisture levels, secure your investment, enjoy a conducive environment, and keep health issues at bay.
Expect all these benefits if you work with a certified mold testing specialist. As you get in touch for mold services, let's brief you on all there is to know about mold testing.
How Exactly Is Mold Testing Done?
How an expert executes mold testing depends on the test and preferred strategies. There are several mold tests. Here is a breakdown of how mold testing happens.
Step 1: Visual Mold Inspection
A visual mold inspection gives an overview of the situation. Our team will look for visible signs of mold infestation, like wall discoloration. We will also check specific places like behind the drywall, wallboards, fridge, under sinks and carpets, ventilation ducts, and windows.
Step 2: Air Sampling
This step involves testing the air inside your home or office. We use advanced spore traps to collect organic and inorganic matter in the air, like pollen and mold spores. We will also collect from the air between the walls for mold spores. Air sampling is necessary because mold spores are invisible to the naked eye. The air samples go through lab analysis to determine the mold's presence and the issue's severity.
Step 3: Surface Sampling
This is where our experts take samples directly from suspected or known mold growth areas for testing. Moisture and leak detection is also categorized here. The collected samples are then dispatched to an independent testing lab where a specialist identifies the mold strains and their extent. Air and surface sampling happen together or independently.
How Long Does Mold Testing Take?
Mold testing takes a couple of hours. We will need at least an hour to collect samples and conduct visual inspections around your property. However, the final test results will take a few days, depending on the lab's efficiency and workload. After that, you will get a comprehensive mold report after two business days. That is after sample collection and analysis of the lab report. For quick mold testing, you can never go wrong with our certified mold detection experts.
Professional Mold Testing Cost Range
The average cost for mold testing is not constant. It varies from $250 to $400 for a small to medium-sized house and between $700 to $1000 for larger properties. That tells you the size of your house and the workload involved will influence the mold testing cost. The pricing also differs based on the region and technology employed. For example, the mold inspection cost in one city may not be the same as in other nearby cities.
Main Signs of a Professional Mold Testing Company You Can Rely On
Mold detection can be challenging, especially when the infestation is still in its early stages and there is no visible mold damage. That's where an expert company comes in. Look out for the following signs to have an assurance of outstanding services.
Credibility
An extensive background check will inform you about the company's credibility. Focus on their certifications and details on the website, like physical addresses and contact numbers. A registered company adheres to standard guidelines and works with certified pros.
Reviews and Testimonials
Everybody wants to work with a company with a lot of positive feedback from previous clients. It gives confidence in excellent services. Monitor the company's reviews on Google, independent review platforms, and their official website.
Experience and Tools of Work
A reliable, professional, and credible mold testing company showcases ample experience. We have modern mold detection machines for perfect work execution. With this, we guarantee trustworthy and efficient testing services.
The Price Range
Property owners tend to ask for a price estimate. That is the best way to know whether the service prices are within your budget. Luckily, our prices are competitive within the industry and offer good value for money.
Safety and Insurance
Insurance coverage ensures the safety of the working team, inventories, and property. In case of any accidents or destruction during testing, you are not inconvenienced because there is compensation. That notwithstanding, our safety practices allow us to maximize safety.
Are Mold Inspection and Testing the Same Things?
Mold inspection involves looking for evidence of mold growth and its source. The inspector may also look for past mold growth evidence to determine the cause of the current mold growth. On the other hand, mold testing is where air and surface samples are used to determine the type of mold present in an area. While these terms are not the same, mold inspection is the first step during mold testing/sampling.
FAQs about Professional Mold Testing
With many homes facing mold infestation issues, a lot needs to be addressed. Here are quick answers to critical questions homeowners ask every day.
Is mold testing at home accurate?
Yes, it is accurate, but expect the best only when professionals do it. This is in contrast to mold testing kits you can purchase. The process involves collecting air and surface samples and later analysis, which requires skills, experience, and suitable machines. That is where we come in.
Can a mold testing company tell where mold is coming from?
Whenever there is mold growth, it means there is a source of water feeding the mold. It wouldn't be happening otherwise. We can recognize mold's source visually, especially by checking moisture-prone areas like the floors, walls, and ceilings. By analyzing the mold type and its characteristics after sample collection, we can also tell the specific source of the mold.
How can you keep from getting scammed with mold testing?
Protect yourself from mold testing scams by researching your company of choice. Extensive background research and looking into elements like certification, registration, experience, and testimonials will help you make a wise choice.
Is mold testing necessary?
Mold testing is quite important. It helps detect the type and presence of mold even when there are no visible signs. We'll also know the best remediation procedure to take care of indoor mold.
Can a seller sell a house without mold testing?
Most buyers will need a mold disclosure report before acquiring property to be sure they will not spend more on mold damage repairs. For easy selling, every seller needs remediation professionals like us for prior mold testing and removal.
Which government agency is involved in black mold testing?
The US EPA is the government agency in charge of protecting human health and the environment. Their website has important information about mold growth and recommendations of how best to address it.
Are mold and mildew harmful to your health?
Mold and mildew exposure causes significant health issues, like breathing difficulties, bronchitis, asthma attacks, sinus infections, headaches, allergic reactions, sneezing, fatigue, depression, and runny noses. Some people also experience rashes, sore throats, and joint pains.
Can a licensed home inspector perform any mold testing?
A home inspector's responsibility is not to perform mold testing. While they may take note of visible signs of mold, they have no legal obligations to test it. You will need mold testing specialists with tools, training, and certification like us for professional testing.
Conclusion
Don't panic because you suspect mold, even when there are no subtle signs like discolorations and musty smell. At O2 Mold Testing, we will inspect your space for hidden mold and employ modern and high quality air and surface mold testing procedures for excellent results. Talk to us now at 888-202-1680 to schedule an appointment. Our experienced and licensed technicians will listen to you and perform beyond your expectations. We will cover every area of your property and provide you with a comprehensive report on the mold issue.